This is the jersey I just got from Wiggle.
And here is some historic facts and pictures.
http://www.cyclingarchives.com/ploegfiche.php?id=4275
http://www.flickr.com/photos/54953047@N06/5685533586/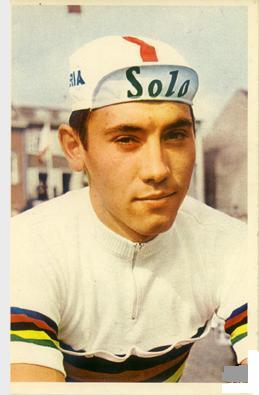 Eddy Merckx rode a Superia for the fabulous 'Dream Team', Solo-Superia team in 1965; his first year as a professional. The team list for that year contained many riders who would find their places in Belgiums Cycling Hall of Fame. Notable Superia riders included Rik van Steenbergen, Rik van Looy and Patrick Sercu.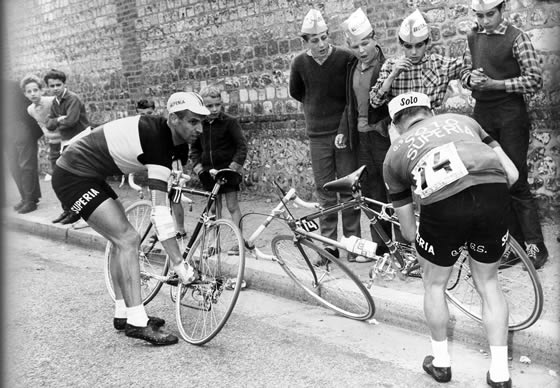 Superi was made in Zedelgem, Northern Belgium. The lion of Flanders is prominently displayed.
Superia was founded by Remi Claeys. His father and grandfather had produced bicycles in their Belgian workshop as far back as 1846, In 1926, Remi and his three brothers formed Claeys Brothers, which produced Flandria bicycles. Differences of opinion caused Remi to seperately produce Superia bicycles with his name on the headbadge. The date of the split is probably between 1949-56. Superia and Flandria bicycles were made under the same roof, with a dividing wall between the two companies. Remi passed away in 1974.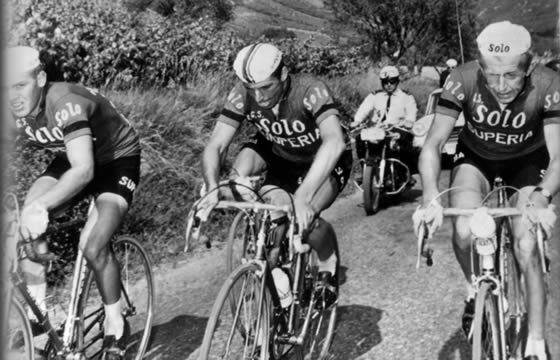 Rik van Looy (midden) ziet af in de Tour van 1965 (Foto: archief Wim van Eyle)